Davis, CA
Davis is a city west of Sacramento, in California. It's home to the United States Bicycling Hall of Fame, which has a collection of antique bikes and trophies. To the southwest, the UC Davis Arboretum features acres of gardens, with trails and a lake. Locally grown produce is sold at the Davis Farmers Market. The Hattie Weber Museum has exhibits on the area's history, including dresses from the 1920s and '30s.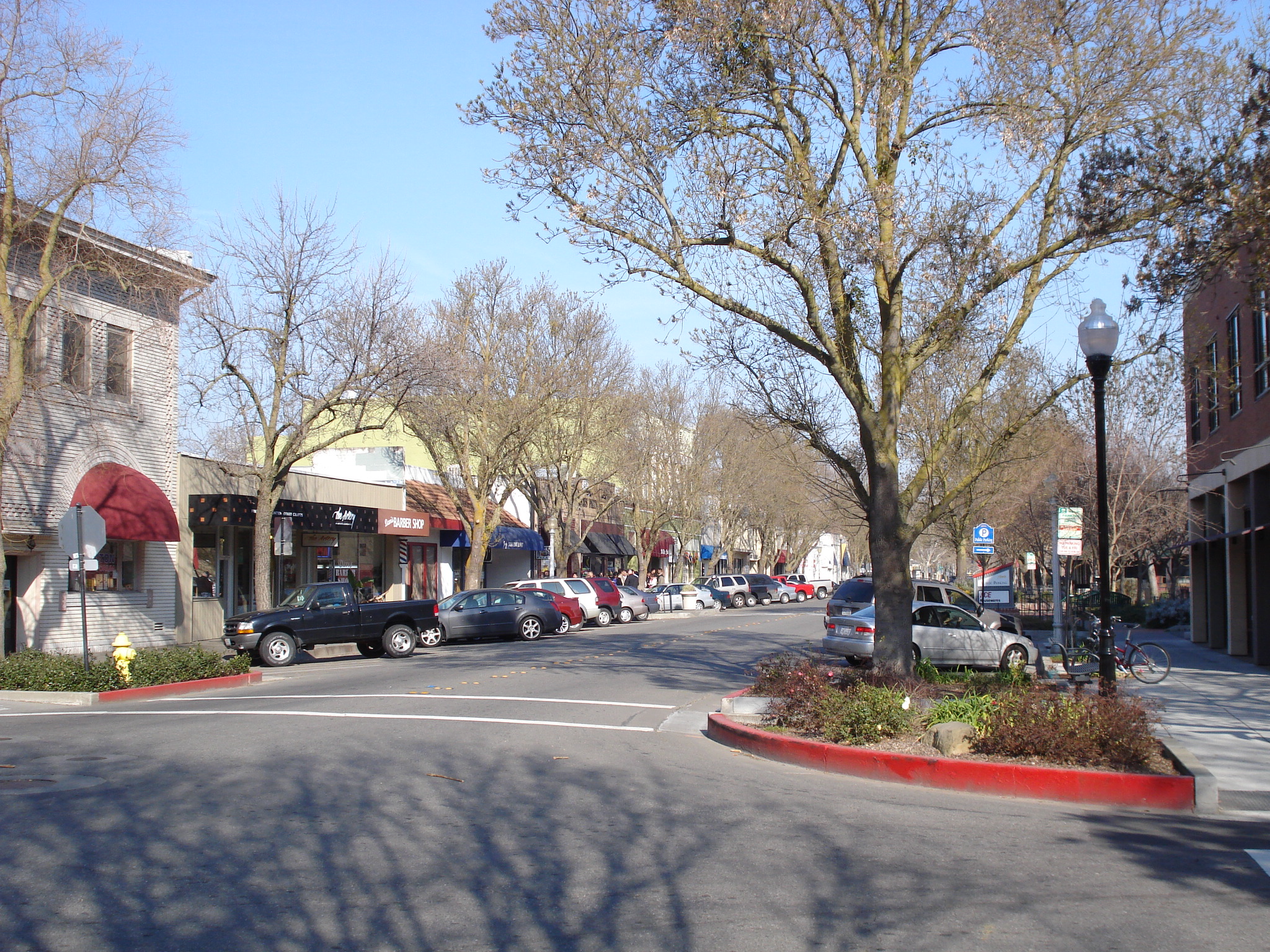 Northern California
Lake Tahoe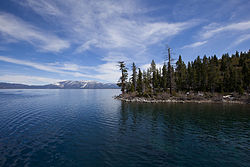 Lake Tahoe is a large freshwater lake in the Sierra Nevada of the US.  It straddles the state line between CA and NV, west of Carson City. Lake Tahoe is the larges alpine lake in North America . It is home to winter sports, summer outdoor recreation,  and scenery enjoyed throughout the year. The Nevada side also offers large casinos.
San Francisco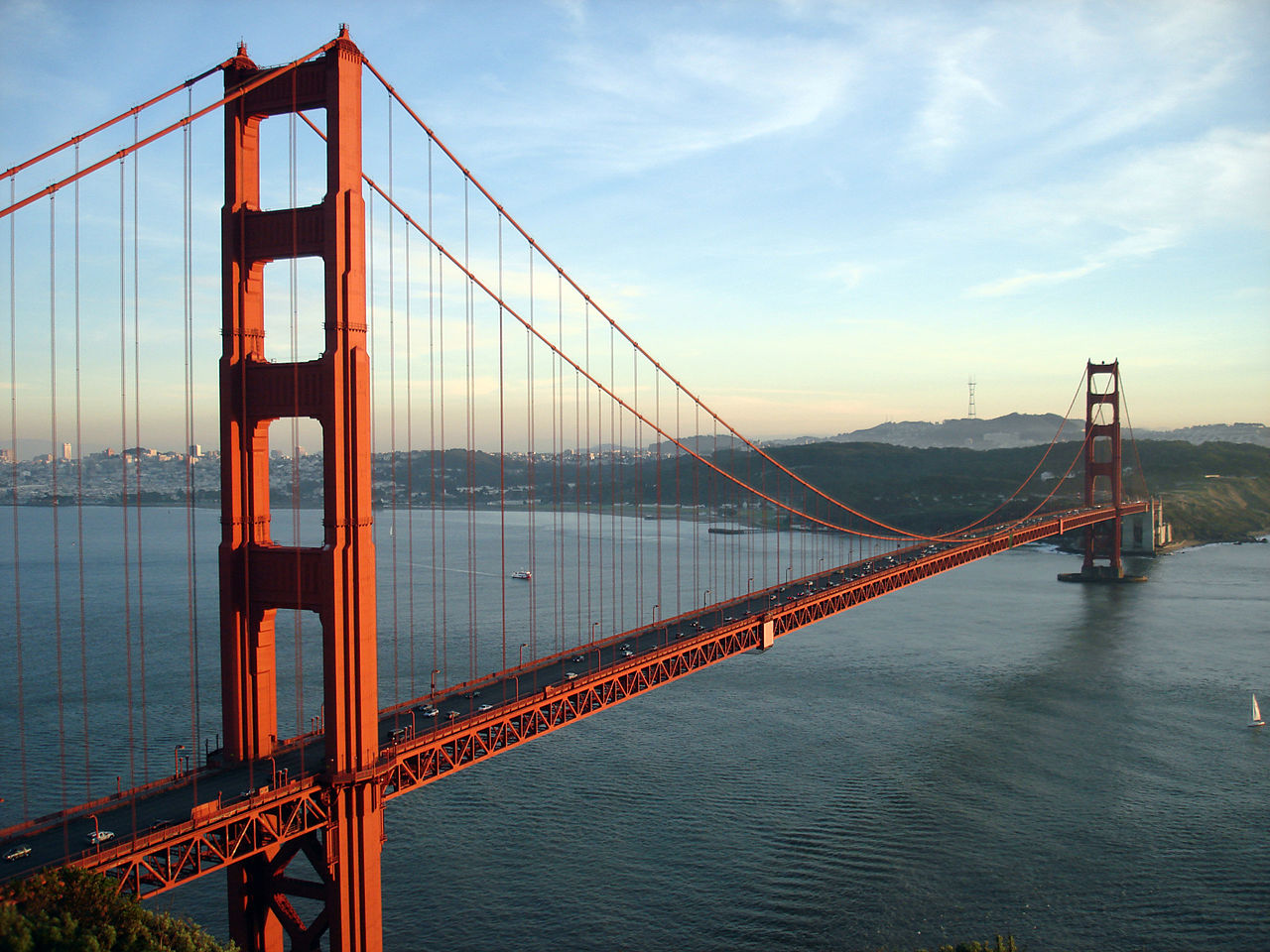 Situated on a peninsula separating San Francisco Bay from the Pacific Ocean, San Francisco is a uniquely picturesque city, whose scenic attractions include the largest cultivated urban park in the country, Golden Gate Park. Its notoriously steep streets, traversed by the famous cable cars, are home to a remarkably diverse ethnic population, and the city's reputation for tolerance and diversity is also evident in its history as a mecca for the gay community. Known for sophisticated cultural innovation and experimentation, San Francisco was the gathering place of the "beat" generation in the 1950s and a focal point of the 1960s counterculture, a hotbed of political protest and the birthplace of the "San Francisco Sound." Still known for its cultural attractions, today the Bay Area is also famous for its concentration of cutting-edge high-technology firms, which have drawn even more new residents to this populous region.
Napa Valley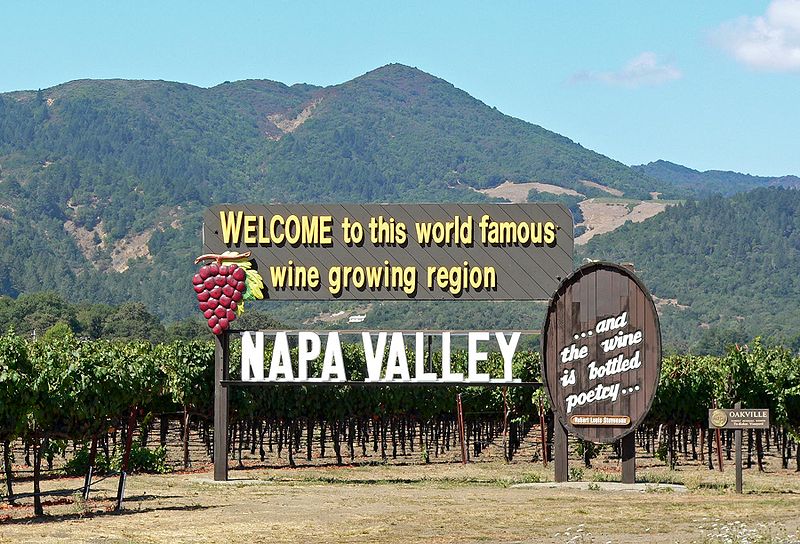 Napa County is north of San Francisco, in California. It's known for hundreds of hillside vineyards in the Napa Valley wine region. In the city of Napa, Oxbow Public Market features regional gourmet food. The Napa Valley Wine Train is a vintage locomotive and traveling restaurant running through the valley. Northwest of Napa is Yountville, a town known for high-end restaurants and sparkling wine.
Sacramento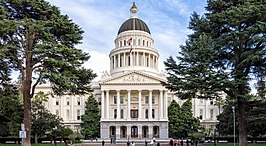 Sacramento, capital of the U.S. state of California, lies at the confluence of the Sacramento River and American River. The district of Old Sacramento harkens back to the city's Gold Rush era, with wooden sidewalks and wagon rides. One of several museums in Old Sacramento, the California State Railroad Museum depicts the construction of the Transcontinental Railroad, one of the country's earliest technological feats.