Announcements
Infectious Disease Epidemiology Seminar
Molecular Epidemiology of Viral Diseases, Viral Metagenomics, and its Applications in Animal Health.
Date: Friday, February 28, 2020
Location:  2020 Valley Hall, UC Davis
Invited Speaker: Barbara Brito, Institute of Infection, Immunity and Innovation, Faculty of Science,University of Technology, Sydney, Australia
WildEpi-9 Conference
Wildlife Epidemiology and Disease Control. This practical course provides specialized training in epidemiology and wildlife disease control by the SaBio research group at IREC (www.IREC.com) and selected invited faculty. Learn more.
GeoVet 2019 – Spatial Epidemiology Conference at UC Davis
https://geovet2019.ucdavis.edu  
CADMS Seminar Series
Title: Livestock vs Wildlife: a study of interactions from an epidemiological and technical point of view
Speaker: Roxana Triguero Ocaña
Date: 12:00 p.m. ­- 1 p.m. Friday, May 3rd, 2019
Location:  1047 Valley Hall, UC Davis
CADMS Seminar Series
Title: The Global Mobility of Veterinary Experts and Expertise to and from the United Kingdom
Speaker: Gareth Enticott
Date: 12:00 p.m. ­- 1 p.m. Thursday, April 25, 2019
Location:  1043 Valley Hall, UC Davis
Study on Leptospirosis - Center for Health and the Environment
You can participate if you are:
18 years old or older
Farmworker, farmer, or veterinarian
Work in agriculture, or in close contact with livestock
and you were not sick during last five weeks.
View the flyer: English / Español
Dr Martinez Lopez Keynote Speaker at CRWAD 2018
Dr Martinez-Lopez attended the Conference of Research Workers in Animal Diseases (CRWAD) from December 1-4th as Key note speaker to give the presentation entitled: "Big Data and Smart-Connected Epidemiology in practice".
She also presented the poster entitled "Unraveling the role of pig trade and socio-economic factors in the spread of African Swine Fever in endemic areas". She was also participating as a Member of the CRWAD Organization committee and moderator of one epidemiology session. CRWAD speakers.
CADMS is chosen to host GeoVet 2019 Conference
The Center for Animal Disease Modeling and Surveillance has been chosen to host the 2019 GeoVet Conference.  The GeoVet conference is the only international conference specialized in spatial epidemiology.  It will be held October 8-10, 2019 at the UC Davis Conference Center.  Both pre- and post-conference workshops will be offered.  Please visit the GeoVet website to learn more. Registration and more information will be available soon.
Student Symposium: Health and Ecological Risk Analysis
11 interesting presentations by graduate students covering practical applications in risk analysis (veterinary science,public health, ecology, wildlife epidemiology, etc.)
Date: June 7, 2018
Time: 12:10 - 3:00 pm
Location: 2020 Valley Hall, UC Davis
All faculty, researchers and students welcome to attend!
View the flyer for more information.
Seminar: Pastured Pig Production & Feral Pig Diseases
An information seminar and chance to meet and greet other producers and animal health professionals.
Date: March 1, 2018
Time: 3:00 p.m. – 4:00 p.m.
Location: Norton Hall
University of California Cooperative Extension 70 Cottonwood Street,
Woodland, CA 95695
Office phone: 530-666-8143
Register for the event here.
View the flyer  for more information.
Spatial Epidemiology Student Symposium
June 8th, 2:10-5:10 pm 
2020 Valley Hall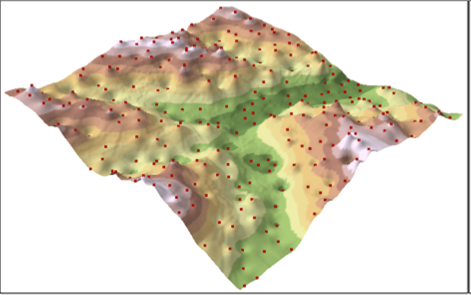 Enroll in our research projects and receive free testing:
Details here:  http://ucanr.edu/sites/Small_Farms_/
NEW! Avian Influenza Biosecurity Survey. Click 
here
 to participate NOW
Disease BioPortal Workshop (12/13 - 12/14)
click here to read more.

Dr Martinez Lopez invited speaker at the pre-COSALFA PANAFTOSA-OPS-OMS meeting in Uruguay
click here to read more.